Stephen's Restaurant & Bar
66 N. Court St. Athens, Ohio 45701
Contact us by phone, email, or by submitting a form below!
Follow Us!
Dining Hours
Dinner:
Monday- Thursday 5:00 PM- 9:00 PM
Friday & Saturday: 4:30 PM – 8:30 PM
​Lunch:
Saturday 11:30 AM-4:30 PM
​Sunday 11:30 AM-7:00 PM
Reservations accepted during non-event weekends. Please refer to calendar below for blackout dates.
Contact Stephen's today!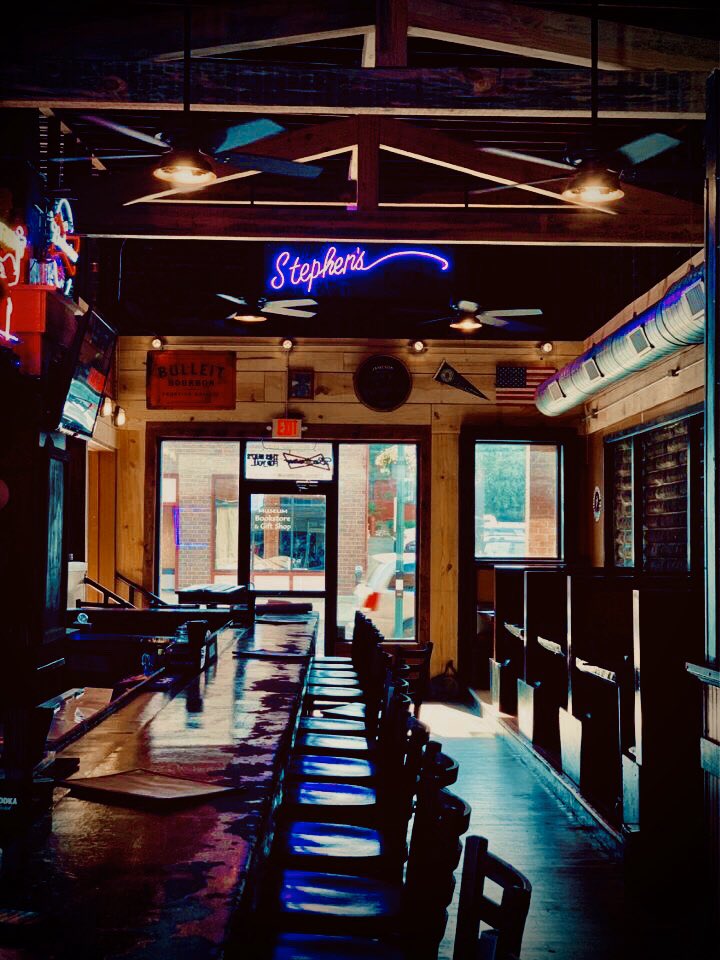 View Stephen's up-to-date calendar below! Space available for private parties and catering. Please contact us for additional information​.
MO

TU

WE

TH

FR

SA

SU
27

28

29

30

1

2

3
4

5

6

7

8

9

10
11

12

13

14

15

16

17
18

19

20

21

22

23

24
25

26

27

28

29

30

31
1

2

3

4

5

6

7
Events for December
1
No Events
Events for December
2
No Events
Events for December
3
No Events
Events for December
4
No Events
Events for December
5
No Events
Events for December
6
No Events
Events for December
7
No Events
Events for December
8
No Events
Events for December
9
No Events
Events for December
10
No Events
Events for December
11
No Events
Events for December
12
No Events
Events for December
13
No Events
Events for December
14
No Events
Events for December
15
No Events
Events for December
16
No Events
Events for December
17
No Events
Events for December
18
No Events
Events for December
19
No Events
Events for December
20
No Events
Events for December
21
No Events
Events for December
22
No Events
Events for December
23
No Events
Events for December
24
No Events
Events for December
25
No Events
Events for December
26
No Events
Events for December
27
No Events
Events for December
28
No Events
Events for December
29
No Events
Events for December
30
No Events
Events for December
31
No Events